Research Summary
My research focuses on the factors controlling fish production in Arctic lakes. In my PhD-project I am working towards the ultimate goal of contributing to a sustainable and effective management of Arctic lake fish populations in a changing climate.
Project Summary
adaptive management of arctic lake fish populations
The main objectives of the project are to 1) increase understanding of factors controlling biomass production in Arctic lakes, 2) to develop novel methods for monitoring climate change, and 3) to develop new management strategies that ensure sustainable use of Arctic lake fish stocks. This will be accomplished by studying lakes in the Jämtland, Västerbotten and Norrbotten counties in Sweden. The work includes measuring different chemical and physical parameters, the production of algae and estimations of fish biomass and production. Within this project we will also develop new methods for discovering changes in light availability, algae and fish production as well as new statistical models for a rapid detection of changes in lake productivity and fish population dynamics.
Supervisors
Pär Byström, Umeå University
Jan Karlsson, Umeå University
David Seekell, Umeå University
Funding Organizations
FORMAS
Collaborators
Torleif Eriksson, External partner county board of Västerbotten
Jens Andersson, External partner, county board of Jämtland
Sami communities and local fishing rights owners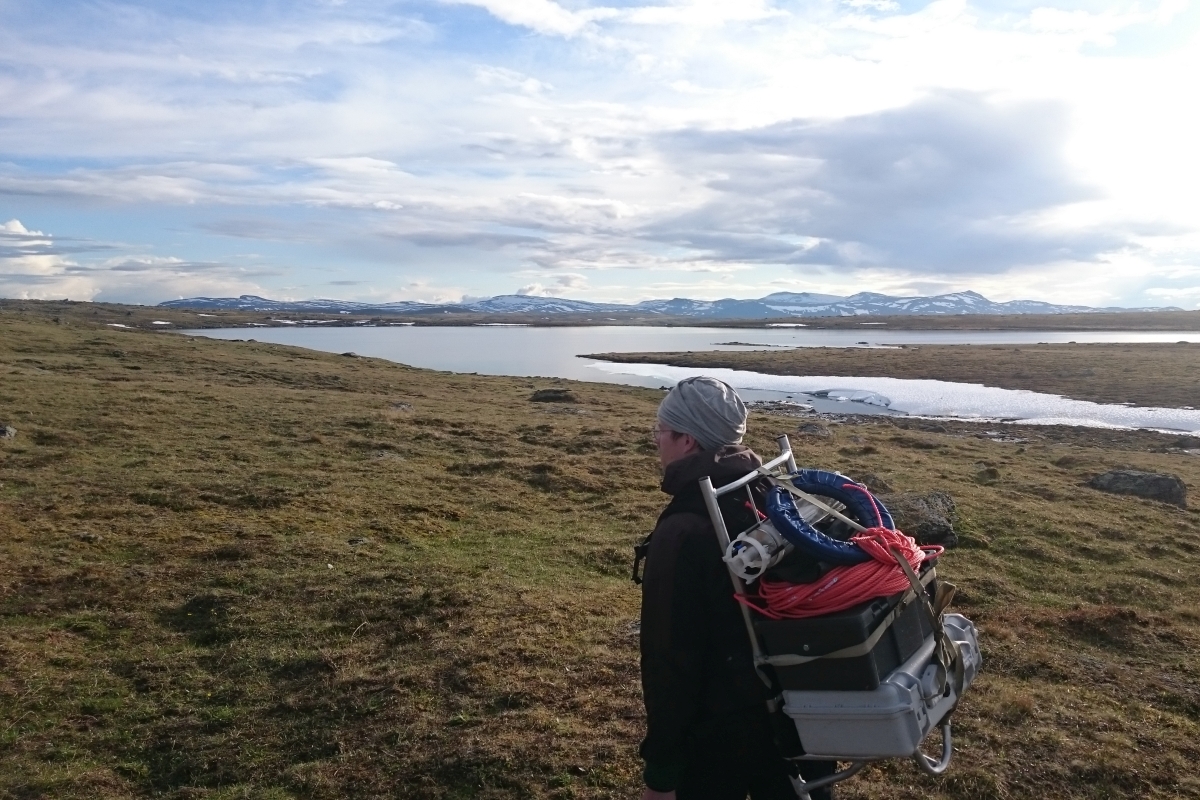 Sven Norman's Publications