Note: This instrument is owned by a researcher and not intended for general use. Please contact Reiner Giesler for further information.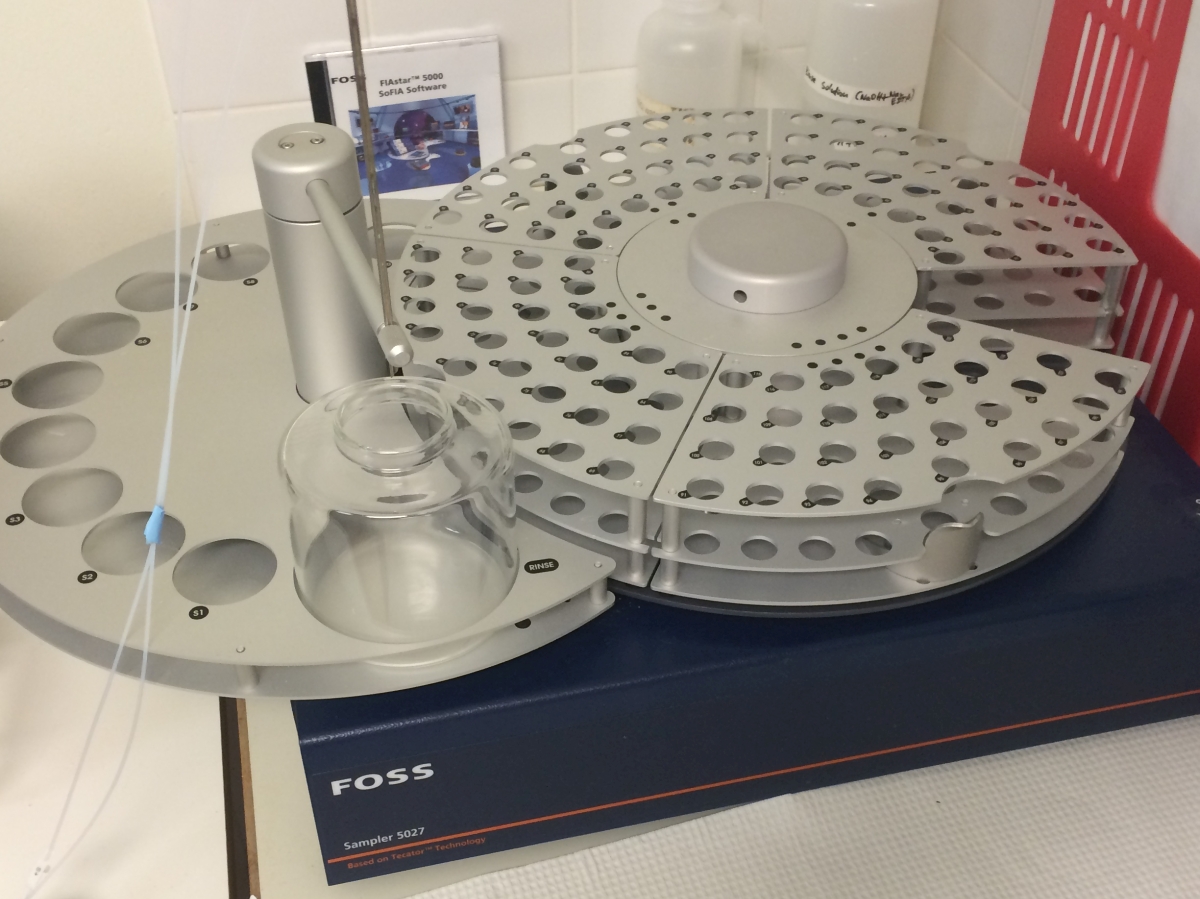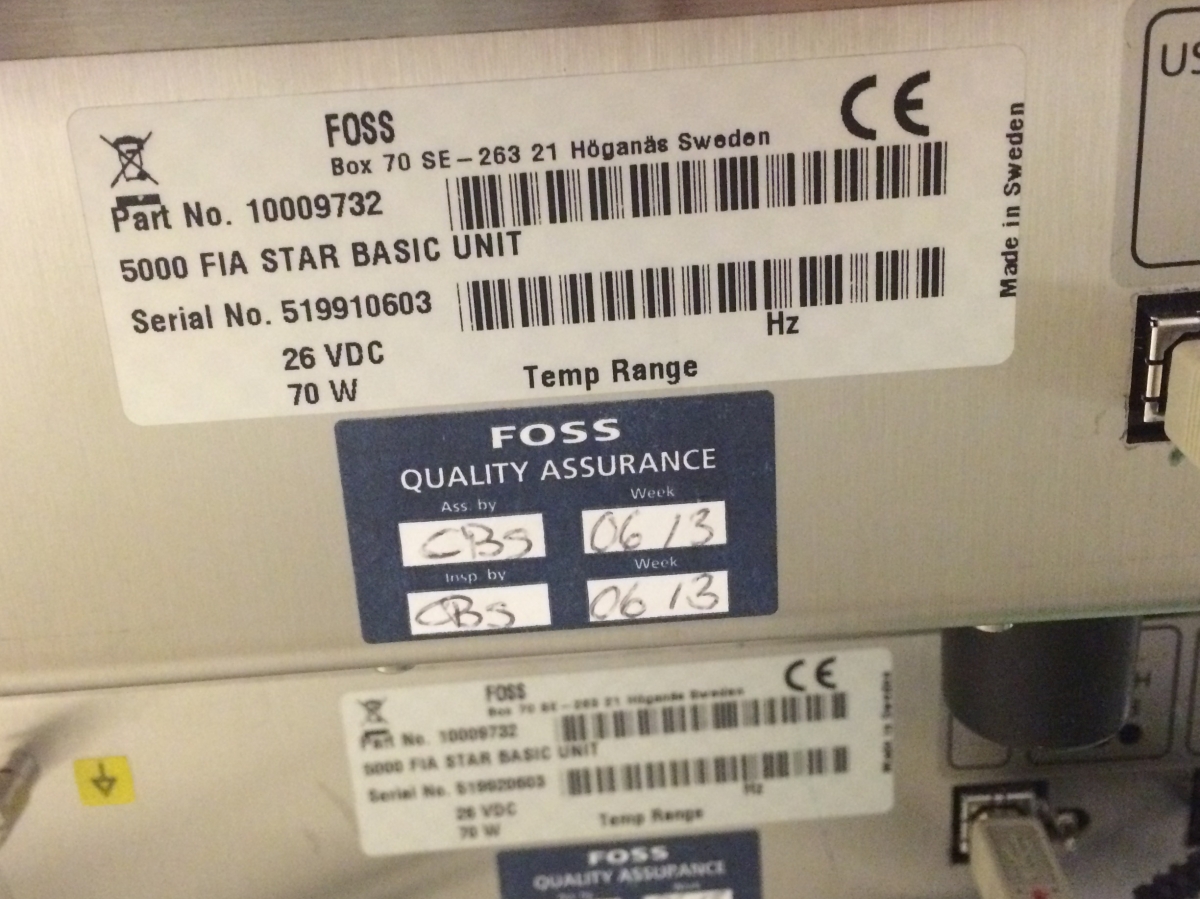 Specifications (see manual for details):
Used for the automatic wet chemical analysis of nutrients and other parameters in water, soil and wine, as well as in meat or other food products
Single or multiple parameters can be analysed sequentially using just one Analyser module and Plug & Analyse Method Cassettes. The modular system can be expanded for the simultaneous determination of up to three parameters.
Performance data:
Principle: Flow Injection Analysis (FIA)
Injector: 6 port variable volume rotary injector
Sample size: 20 - 400 µl
Pump: 2 x 4 channel peristaltic pump with variable speed and stand-by feature
Thermostat: Built in thermostat, 30oC - 90oC, ± 1o
Method Cassette: Reagent consumption 0.3 - 2 ml/ sample
Detector: Digital Dual Wavelength photometer with automatic background correction
Flow Cell: 10 mm path length; 18 µl volume
Wavelength range: 400 - 1 000 nm plug-in filters
Absorbance interval: 0 - 2,5 AU
Resolution: 0,001 mAU
Repeatability: Better than 1 % r.s.d.
FIAstar Sampler (5027)
Principle: Circular
Sample trays: For 64 or 120 samples
Turntable division: 4 individual racks
Sample size: 12, 30 ml
Side tray: 10 positions for standards and QC